The Steven M & Betsy S Kramer Family Foundation Mission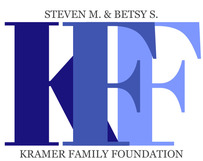 Statement
The Steven M and Betsy S Kramer Family Foundation is a tax-exempt 501(c)(3) organization dedicated to helping other tax-exempt organizations. While there is no limitation (other than the receiving organizations must be tax-exempt), the Foundation is targeted at helping children and the Jewish community.
The Foundation accepts donations in the form of cash/checks, stock, and tangible items. All donations will be directed to support the mission statement. Administrative costs are low, and all the workers at the Foundation are volunteers.
The Foundation believes that children are very impressionable, and each minute spent learning is one that is not spent in trouble. The Foundation makes contributions to schools for scholarships or computer-related equipment, as well as general-purpose funds for schools.
The Foundation has a strong desire to promote the Jewish community in North Fulton County, Georgia. It donates to Orthodox and Conservative synagogues in that area.
The Foundation would also not be adverse to donate to causes that promote other related conservative values.